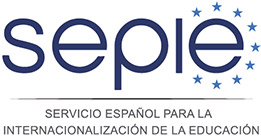 PAGES: PATHWAYS FOR GUIDING EMPLOYMENT SKILLS FOR ASD
 (Autistic Spectrum Disorder)

The objectives of the project are: to participate in equal opportunities of access of people with ASD to employment; contribute to an inclusion methodology for people with ASD in the regular labor market; facilitate a better work environment for people with ASD in the ordinary labor market and accompany the company in hiring this type of worker, for its correct incorporation to a job and its sustainability. For this, the project will produce a Guide of Recommendations for the company to hire people with ASD; a Guide of Good Practices for the company to create an adequate environment and good treatment of people with ASD at work and a Guide of Territorial Networks among related community organizations in an interactive map format.
Start:  01-10-2017

Project reference: 2017-1-ES01-KA204-038393

Key action: Strategic Partnerships for Adult Education

Type of action: Strategic Partnerships for Adult Education

Topics: Inclusion-Equity; Open and Distance Learning; Basic Skills
SOCIAL AND HEALTH SERVICES IN EUROPE: SAME COMPANIES, SAME PROFESSIONAL TRAINING

With this mobility project, we intend to take advantage of the French and European experience of MFR La Montagnette, a company that develops certificates of professionalism and continuous training in the sector of community services to the work centers of ORPEA as Foro Técnico de Formación here in Spain. The objective is to improve, through the observation of their dual training and the certificate of professionalism, the competences of our teachers and incorporate European content in our courses.
Start: 06-30-2017

End: 06-29-2018

Project reference: 2017-1-ES01-KA102-037206

Key action: Mobility of People for Learning Reasons

Type of action: Mobility of Students and Professional Training Personnel

Themes: Gender equality/Equal opportunities; Health & Wellness; Disability/Special needs
CLAP HANDS. CREATIVE LAB: ACCESS TO PROFESSIONALIZATION FOR PEOPLE WITH FUNCTIONAL DIVERSITY

The objective of the project is, on the one hand, to train professionals who assist people with mental or mental disabilities, to contribute to their labor inclusion by developing their creativity and, on the other hand, to sensitize employers to pass from an occupational level to a professionalization dynamic.
Project reference: 2017-1-FR01-KA202-037386

Key action: Cooperation for Innovation and the Exchange of Good Practices

Type of action: Strategic Partnerships for professional training

Topics: New Innovative Curriculum/Educational Method/Development of Training Courses; Access for disadvantaged people